The Netflix UK social accounts
are always on the lookout for ways to make
locally-relevant content
about titles that aren't British themselves. In late 2020, as 
The Queen's Gambit
was making chess sexy again, I pitched the concept of replacing the chessboard in some iconic shots from the show with
other nostalgic board games
.
I
modelled
the games in
Blender
and comped them together in
Photoshop
, taking care to mimic the lighting of the original shots — the same joke would've worked with much jankier 'shopping, but a photorealistic job really made the post stand out.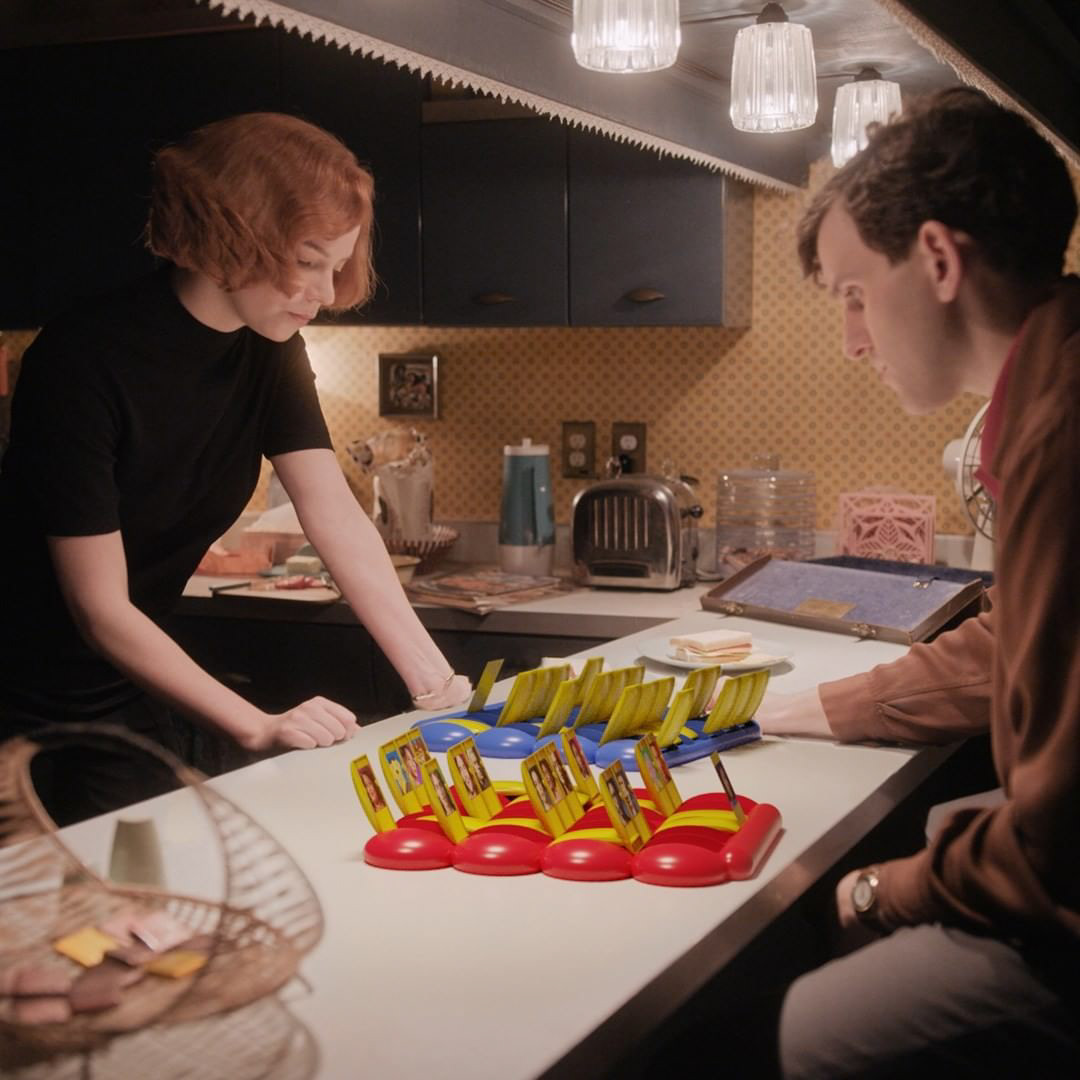 The post was a big hit — as well as
the @netflixuk page
, it was also reshared by the
French
and
Indian
Netflix accounts, receiving
well over average engagement
on all three pages and racking up 300k likes overall. 
It was also
unofficially reposted

to Twitter and Reddit
several times — a personal highlight for me is
this comment thread
 fiercely debating whether or not the Photoshopping is any good!